Attention Luxury Travelers—American Airlines Unveils New Planes, Posh Cabin Designs
Ready to swoon? Poshbrood got a sneak peek at American Airlines new, upgraded planes and cabin redesigns at the Global Business Traveler Association meeting this week.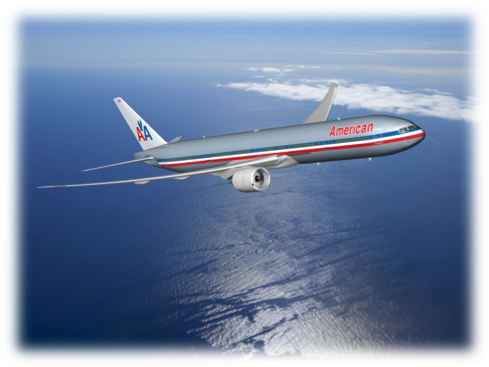 American Airlines announced they are upgrading their fleet with hundreds of new planes and refreshing their existing aircraft to bring travelers a more modern, comfortable and connected experience. They're trying to make air travel fun again - the new planes will offer the ultimate in care and service to all classes of service and soon they will have the youngest fleet in the sky in five years among the top U.S. airlines.
Passengers will be able to watch what they want when they want on the new planes with the latest in personal, in-seat entertainment, choosing from a vast selection of movies, TV programs, audio selections and games. (When you're traveling with kids, this is a MUST.)
If you prefer to venture online, you'll be able to stay connected with Wi-Fi, available on most flights within the continental U.S. – and on select international flights starting December 2012. All of these features, including individual 110v universal AC power outlets and USB jacks, will be available at every seat and every cabin on the new planes. Since May 2011, they've been adding up to three Boeing Next Generation 737-800 planes to the fleet each month, which feature Boeing Sky Interior — a contemporary atmosphere and enhanced lighting.
Between New York's JFK and San Francisco International Airport or Los Angeles LAX, American will be the only carrier to offer travelers a three-class cabin, plus fully lie-flat First and Business Class seats including all-aisle access from every First Class seat on the Airbus A321 Transcontinental aircraft. These planes will also offer the option of four to six more inches of legroom with Main Cabin Extra seating.
When passengers walk into the new 777-300, instead of walking through the ickiest part of the plane - the galleys and lavatories—you walk through a bar area, welcoming you like a hotel lobby.


Alice Liu Managing Director, Onboard Products, explains, "You wouldn't enter a restaurant through the back door walking through the kitchen. We wanted to make all aspects of our new planes a wonderful experience from beginning to end. This entry is much more welcoming and sets the tone for a lovely flight." We love this part of the redesign—genius!
The business class on the 777 has been totally redesigned. The beds lie FULLY flat and there is aisle access for every seat so you don't have to climb over any sleeping strangers to use the bathroom. (Have you done this? SUPER awkward.)

777-300 Business Class
First Class on the 777 is pretty swanky too and the Main Cabin has all the same connectivity and entertainment options.
Don't take our word for it, you can check out the American Airlines' new fleet in this virtual walk through video below.
Comments: